We all want a smooth, succulent pout, but dry skin can make that impossible, but there is a solution. Lip scrubs are one among them that helps to exfoliate the dead and flaky cells and let your lips look all pink and soft.
Just like body scrubs, lip scrubs are a little box of semi-liquid or hard granules that helps to exfoliate the lips, making them smoother and softer. These lip scrubs come in all sorts of colors and scents, but the ultimate goal is the same
They all provide you with softer lips, and also reveal more pinkness. However, these lip scrubs are not cheap, and that's why you're going to want to know what the basic ingredients to make lip scrubs are. Up next we tell you.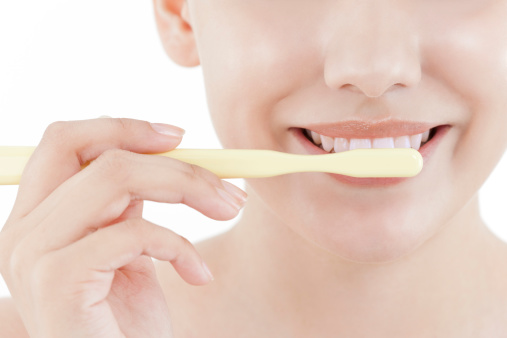 Brown Sugar and Honey Softening Scrub
Brown Sugar And Honey Scrub is a pack of blissfulness that makes your lips look brighter. Where the use of honey will lighten the shade of lips and treat chapping, lavender oil on the other hand nourishes your lips skin in a better way.
Ingredients
To make the best sugar scrub, all you need is one tablespoon of brown sugar, 1 squirt of honey, and five to six drops of lavender oil.
Instructions
Take a bowl and blend the brown sugar with the sweetness-enriched honey. After mixing it well, add those five to six drops of lavender oil to double the benefits.
Now when your scrub is ready, apply it on your lips in a circular motion for about three minutes and embrace the moments of nourishment. Remember to use lukewarm water to remove the scrub from lips and apply lip balm for moisturization.
Bonus Tip: You can also prepare a natural and vegan lip balm at home within no time. One of such short-duration courses is offered by Udemy, specially designed for everyone interested in natural makeup.
Chocolate and Honey Moisturizing Scrub
If you are a big-time chocolate lover and know about its tons of benefits for skin, then this chocolate and honey moisturizing scrub is for you.
The anti-inflammatory properties of chocolate and the goodness of honey will make your lips feel soothing and moisturized.
Ingredients
The list of basic ingredients needed for this recipe are 1 tablespoon of cocoa powder, ¾ tablespoon of honey, 2 tablespoons of olive oil, and 1-2 tablespoon of brown sugar.
In addition, you can also add one tablespoon vanilla extract for anti-aging benefits.
Instructions
To make your chocolate flavored scrub ready, take a bowl and start mixing cocoa powder with honey and olive oil. Subsequently, add the crystals of brown sugar with the drops of vanilla extract in the end.
Now with the scrub being all ready, you can apply and rub in circular motions for two-three minutes. Use a wipe or lukewarm water to clear the lips.
Coconut and Honey Hydrating Scrub
Coconut And Honey Scrub is best to make your lips feel moisturized and soft. As per one of the reports, coconut is quite significant in improving skin hydration.
Therefore, there is nothing better than scrubbing the blend of honey and coconut on your lips in all dry or winter seasons.
Ingredients
The basic ingredients required to make coconut and honey hydrating scrub are 1 tablespoon of coconut oil, 1 tablespoon of honey, one to two tablespoon of brown sugar, and half-a-tablespoon lukewarm water.
Instructions
Start by taking a little bowl and mix well the coconut oil with honey. Followed by adding brown sugar and lukewarm water, your scrub is ready to apply.
Keep exfoliating your lips with the prepared hydrating scrub for about two to three minutes and rinse it off with lukewarm water.
In a Nutshell
DIY lip scrub recipes with all the basic ingredients easily available at home not only helps to get rid of chapping but also make them extra soft and pink.
Just like the three recipes above, you can also prepare lip scrubs from other ingredients like cinnamon, mint, coffee, almond, orange peel, and shea butter.